The leather jacket is proving to be the most stylish, versatile solution to staying warm this season. Motorcycle and bomber versions are showing up all over the red carpet these days, dressed up and dressed down
Una de las grandes tendencias para este otoño/invierno es la casaca de cuero, la cual a probado ser la solución más chic y versátil para mantenerse abrigada esta temporada. Se ha estado luciendo elegantísima y urbana en sus versiones motociclista y bomber en las alfombras rojas
.
A reinterpration of the classic motorcycle jacket By Alexander McQueen
Una reinterpretación de la clásica casaca de motociclista por Alexander McQueen
D&G Dolce & Gabbana's leather jacket makes a chic choice for the new season
La casaca de cuero de Dolce & Gabbana, siempre chic.
Bronze metallic leather finish bomber jacket by Rick Owens
Casaca estilo bomber de cuero con acabado bronze metálico de Rick Owens
So How do you wear the leather jacket?
Take some inspiration from this pics of celebrities.
¿Y cómo se utiliza la casa de cuero?
Aquí algunas fotos de celebridades que inspirarán tus outfits.
Here's Vanessa Hudgens rocking hers on the red carpet.
Aquí está Vanessa Hudgens rocking la alfombra roja con la suya.
Innovative outfits from celebraties wearing hooded leather jackets.
Outfits innovadores de clebridades usando casacas de cuero con capucha.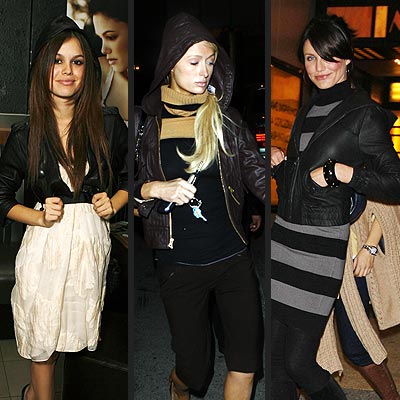 While shopping in New York City or partying in Hollywood, Michelle Trachtenberg achieves her effortless street style with the help of a Mcginn cropped leather jacket.
Ya sea comprando en la ciudad de New York o festejando en Hollywood, Michelle Trachtenberg logra un look relajado con la ayuda de la casaca corta de cuero de Mcginn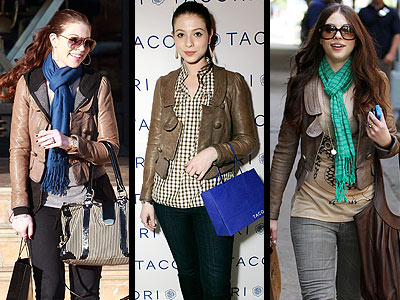 Some street looks.
Algunos looks de las calles.
Finally some outfits.
Finalmente algunos outfits
Yesstyle yellow style
- por
Andi24
on
Polyvore.com
Untitled
- por
Yulia_Kiev
on
Polyvore.com
Paris Street Style
- por
Erika45 - Join my group
on
Polyvore.com
Grey Alley
- por
Pinkiss
on
Polyvore.com
Fuentes: people magazine, latina.com, polyvore.